This is the view from a bunker on a hill near Citluk, Bosnia. It was used just two years ago by Bosnian soldiers to fire upon Serbian soldiers across the river in the valley below. Now you can see new homes being built by the government. The homes that are along the base of the other hill were all destroyed during the war.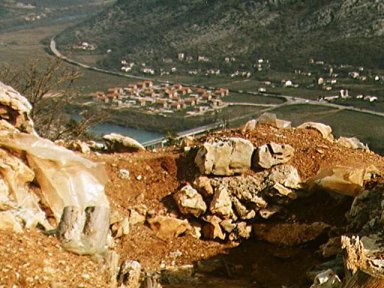 When the container arrives for packing, everyone in the family gets involved. Here Mike Smith (Age 18) is about to move a pallet of school supplies and in the background Daniel (Age 12) and Brent are discussing moving medical supplies.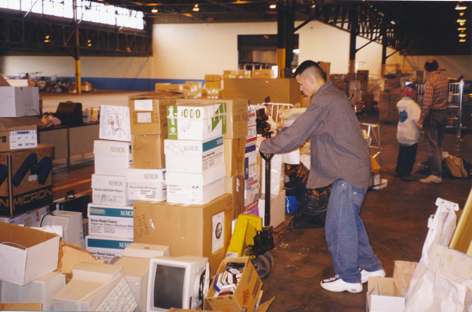 Sorting out the food to ensure each family will get a good variety can be an overwhelming task, but these volunteers did a great job of getting everything organized and packed into boxes. Pre-packaging for a family before we ship makes it much easier to distribute when we get there. We just have to make sure that each family gets a box.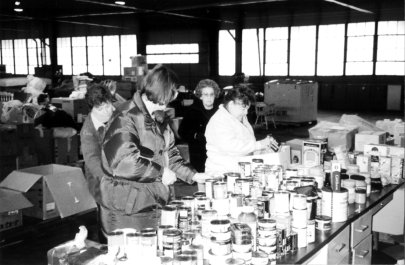 Daniel (left) is playing frisbee with a boy in Bosnia. Although the Serbo-Croatian Language is very different from English, it doesnít keep them from enjoying each otherís company.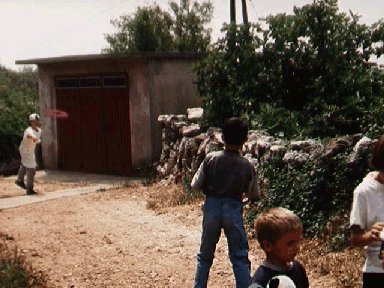 Justin (right), age 16, is giving candy bars to some refugee children in Gradska, Bosnia.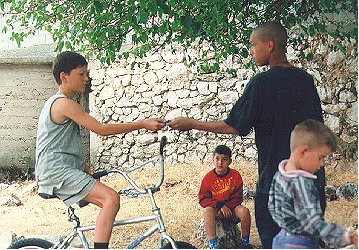 The Protetika Sporting Goods store in Split, Croatia looks like any sports store but it is far more, especially for those who lost limbs during the war.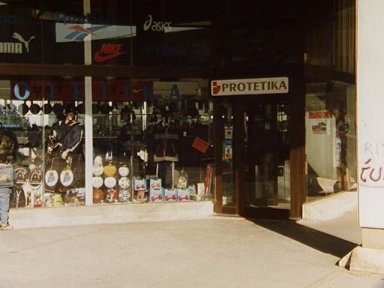 A lab technician making an artificial leg. The front of the Protetika store is used for selling sporting goods which supports the effort in the back of the store where artificial limbs are manufactured and fitted on those who lost limbs during the war.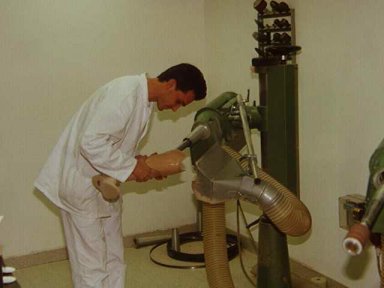 This young lady lost her leg in a land mine explosion in Drnis, Croatia. She also lost her father in the same explosion. Here she is receiving an artificial leg at the Protetika Sporting Goods store.